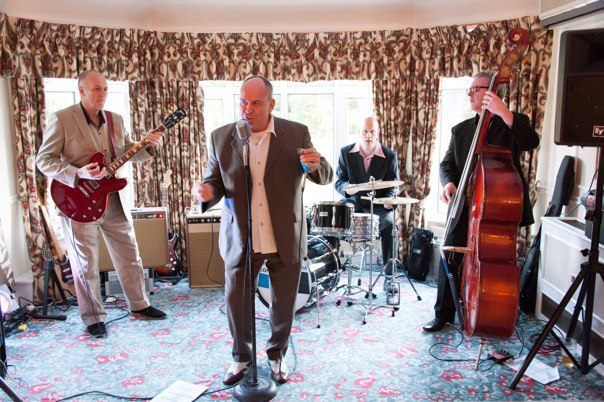 T J Cadman Guitar l Tim Corbett Vocals Harp l Nick Vaughan Drums l Mike Reeman Double Bass
Gentleman Tim is best known as the former front man of the Borroway Blues Band and Fatnin' Frogs Blues Band who extensively toured the South East of England and Ireland since 1999. Tim has now gathered some hot dynamic musicians to form "The Contenders".
Gentleman Tim & the Contenders are getting widely known as one of the most powerful combos on the circuit delivering high energy authentic Rhythm & Blues. Catch them while you can!
Tim Corbett - Vocals & Harmonicas
Click here to read about Tim Corbett...
T J CADMAN - Guitar
Click Here to read about T J Cadman...
Mike REEMAN - DOUBLE Bass
Click here to read about Mike Reeman...
Nick Vaughan - Drums
Click here to read about Nick Vaughan...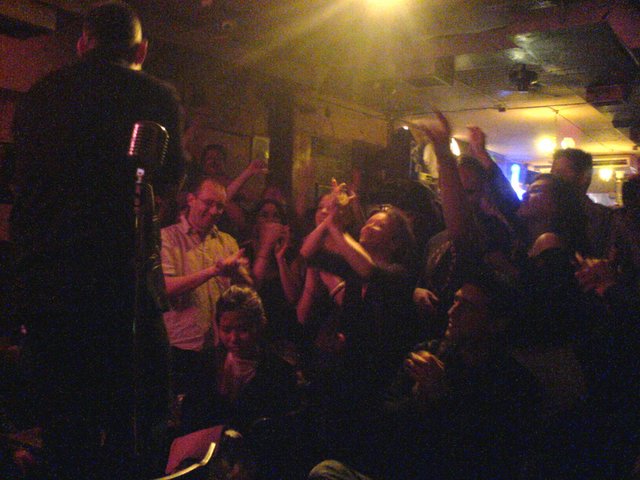 Rockin' The audience at "Aint nothin' but the Blues" Bar (London - Soho)